-, In-house information, -
-, In-house information, -
In-facility map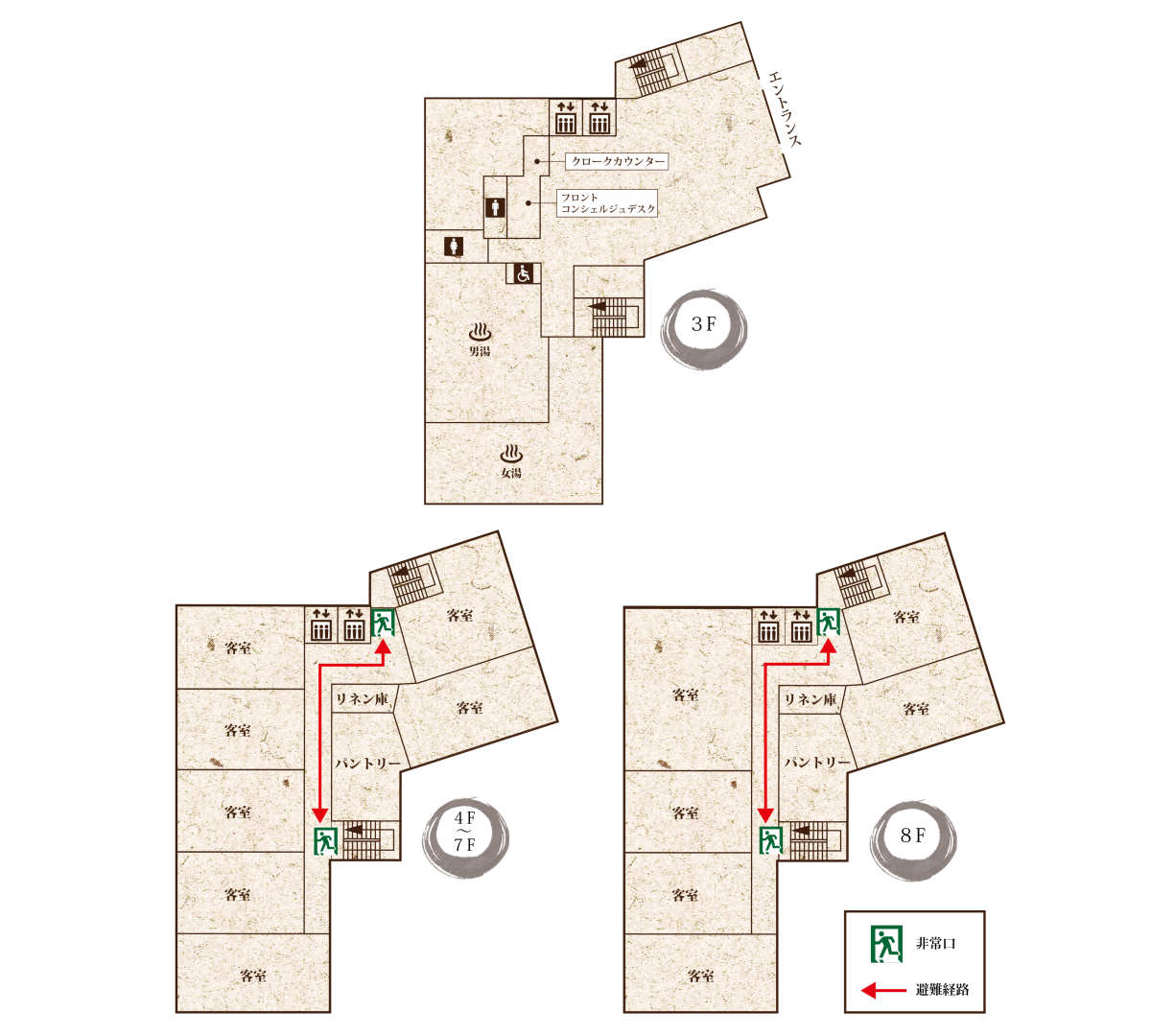 Guide within facilities
About using Wi-Fi

Free Wi-Fi is available in all rooms and facilities.
Please use it on your smartphone · tablet · wireless LAN installed PC etc.
Regarding connection setting etc, please do it by yourself setting.

※It is difficult to connect within the elevator.Please be careful.

SSID and PASS

SSID:Yachiyo-Guest

PASS:yachiyo 88

3F, Front desk · Concierge desk

■Check in 15: 00 ~

■Check out 11:00

■Loan item, Smartphone charger/trouser presser/



About the public bath

■Opening Hour, 15:00 to 24:00(23:30 petition)
       05: 30 to 10: 30(10:00 petition)

■Amenities, Toner / Latex / Cotton / Cotton swab / Razor / Dryer

■Hot Spring Qualities, Alkaline simple fountain

■Efficacy, Neuralgia rheumatism/Hemorrhoid/Recovery stress recovery after illness/Motor dysfunction/Arthralgia/muscle pain/Frozen/Digestive organ/Neuralgia/Bruised/Coldness

▼Please bring your bath towel / face towel from your room.
▼Valuable items are not installed in the dressing room.
▼I will refuse bathing for people with tattoo (body tattoos), body paint, and those who are drunk.

About valuables

We can not assume any responsibility for losing valuables within our facility.
In addition, we can not keep you at the front desk so please use the built-in safe.